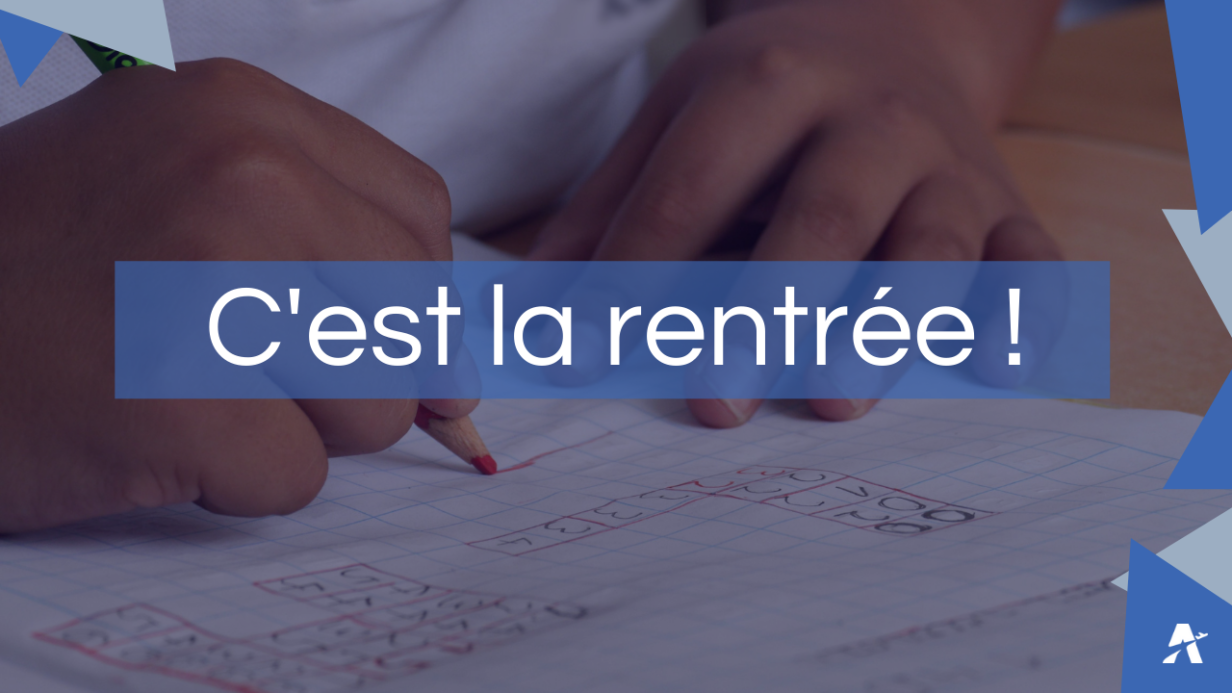 BACK TO SCHOOL!
That's it, summer is over, August has given way to his friend September. And who says September, says back to school, says comeback of the entire Ambassadair team.
First of all, we would like to tell you how delighted we are to be able to meet you all again, and to meet you in real life, after a more than complicated year ...

PROMOTION 2022
First of all, WELCOME! We are delighted to welcome you to this brand new 2022 Virginie GUYOT promotion. Are you excited to start, have questions, requests, stars in your eyes?
This is completely normal !
This year will be rich in learning, in novelties, in emotions! Be ready, be ready… for takeoff!


Am I ready for the start of the school year?
Who, what, where, how? You can't wait to start class… yes, but when does it start?
The start date of the first courses will be posted on your member area in mid-September by our instructors in agreement with your establishment. All classes will start the last week of September or first week of October 2021.
And what is the member's area? It's a platform that brings together all the information you need throughout the year. You will find your course schedules, special events, courses, videos, multiple choice questions, educational follow-up, etc ...
Remember to check that all the information on your profile is complete and up to date. They will serve as a basis for your registration for exams (-> Date and Place of birth, Tel, Address).
In case of error, please contact us via the mailbox: info@ambassadair.fr


The Takeoff Party
Also, who says start of the year, says start-up, says take off ... The first event of the year, the TAKEOFF PARTY fits in perfectly here! You will be able to meet the entire Ambassadair team, find out more about the planning for the year and ask all your questions to aviation professionals.
This event takes place on Saturday 09 October 2021 from 4.30 p.m. The location and details will be communicated to you by September 20, 2021.
To register, you must be a member of the FWA 2022 training course. All students can benefit from free access to conference evenings. You must register on the guest list because the number of places is limited. Accompanying persons can be added, for a small individual contribution. The invitations are sent to your mailbox.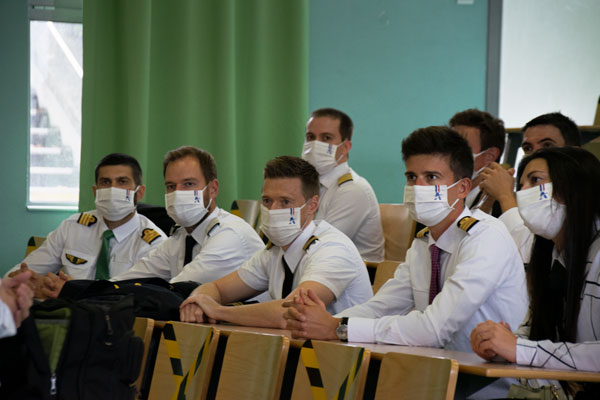 You can consult our FAQ who can answer your first questions.
For any further information, do not hesitate to contact Aurélie on info@ambassadair.fr
WELCOME TO THE AMBASSADAIR FAMILY!
Enjoy Now… Get Ready For the Future !
Register now!
Click here
Hurry, it's before September 20!

AND THE 2021 PROMOTION?
The 2021 class is still in our sights. Although a new journey begins with the Virginie GUYOT promotion, we still have a few checklists to check with the Bertrand PICCARD promotion.

The Graduate Party
Last event of a promotion: The Graduate Party!
As its name suggests, this is an evening for the graduation of two diplomas: The FWA (my First Wings in Aviation by Ambassadair) and the BIA (Brevet d'Initiation Aéronautique, Education Nationale)
A golden opportunity for, finally, meet, exchange, and celebrate this beautiful year and these superb results !
This evening will take place on Friday 08 October 2021 at ENSAM in Paris (13th arrondissement) from 6.30 p.m. to 9.30 p.m.
Places are limited. The registration portal will soon open for you and your companions. You will be notified by email. You will have a redirect link to the registration platform.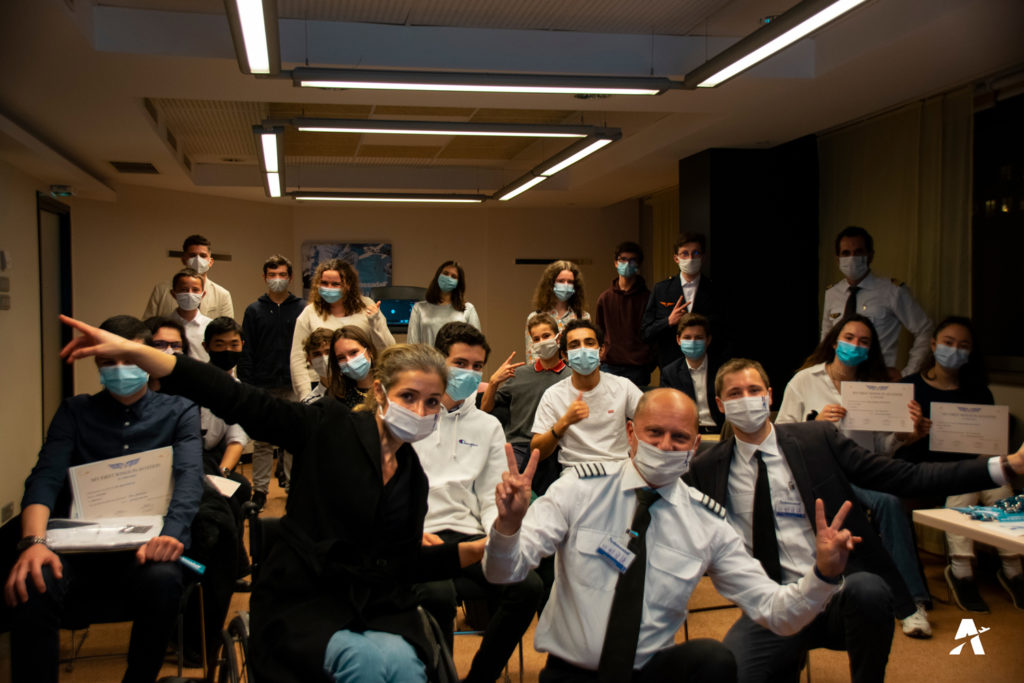 Flights
As we know, this question comes up every day: When will my flight be? What is Ambassadair doing about this now?
At first, we would like to express our deepest sympathy to you, we understand and share your frustration. Our greatest wish is to have you all flying. However, the context we know has not spared us. Ambassadair has been successful in maintaining the courses throughout the year, and creating interactive content, 100% online. However, being together in a small cabin, to dream, for half a day, in this health context, is more complicated than it seems. Ambassadair is blocked to open up new niches: Availability of flying clubs, planes, pilot instructors, weather, health conditions… As many constraints as resources mobilized within our team.
Ambassadair is working hard on it and is resizing itself. We are planning new flight solutions over the long term in order to guarantee EVERYONE a relevant solution to live this adventure. Our commitment is certain.
We will offer slots as soon as possible. Be patient.
In anticipation of the usual climatic events at the end of the year, we preferred to inform you that flights will not resume until spring 2022.
We thank you a thousand times for your understanding and your patience.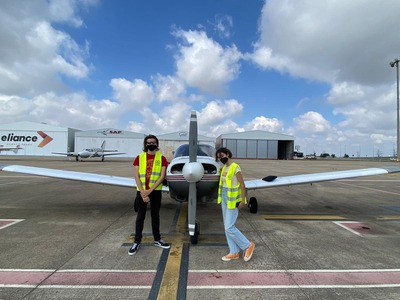 And then ? (Only for french students)
You finished the formation with us and you want to go further? Many formations are available! Like the FWA-EN training (France), a formation 100% en Anglais, langue de l'aéronautique, dispensée par des pilotes anglophones, testée et approuvée dans de nombreux pays Européen.

Les prérequis :
– Etre admitted to FWA-FR,
– Vouloir améliorer significativement votre niveau technique en aviation et votre niveau de langue anglaise,
– Etre prêt à s'engager sur 1 year of additional training.

The format :
LIVE&ALIVE : 50 hours of lessons from October to April
· LIVE : Every Friday 6pm-8pm in mode Online
· ALIVE : 2 Stages de 10h each one face-to-face with English-speaking pilots

You want to master (really) the foundations of aeronautics, improve your English level, and prepare you effectively for the ATPL (Formation to become an airline pilot), then go ahead!

See all the possibilities on our page Trainings and in your member area. Ambassadair supports you throughout your aeronautical course.
Do you have any questions?
Do not hesitate to write to us at info@ambassadair.fr

Let's keep in touch !