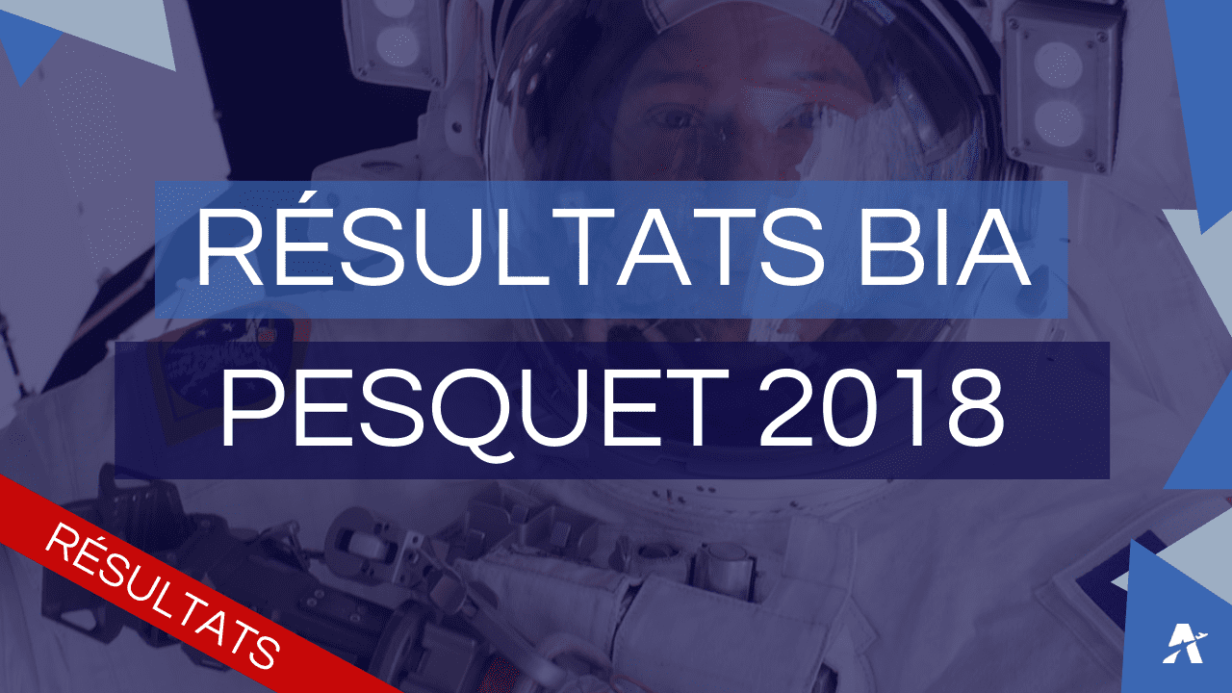 RESULTS PROMOTION 2018 PESQUET - Ambassadair
It's a great aeronautical year coming to an end. This BIA 2018year, Ambassadair students passed 85 %, including 169 mentions out of the 312 students in training !
These are 11 Ambassadair examination centers, in France and Europe, which have enabled these students to get an official diploma recognized by national education.
Great success for French high schools abroad known from June 25, 2018 !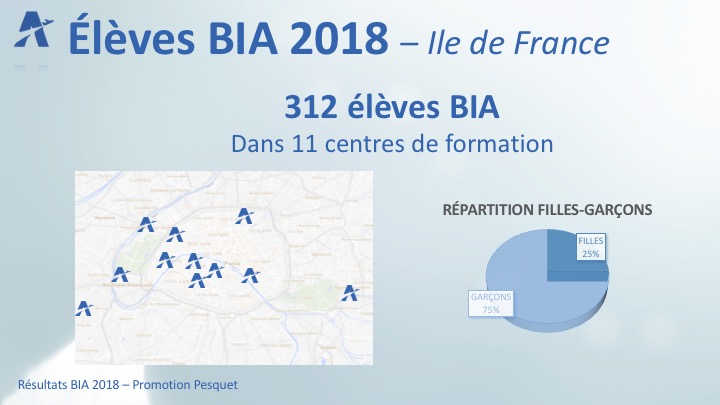 The results are balanced and respect the annual averages.
11% mention TB, 17% mention B, 26% mention AB, 28% admitted, 13% refused and 2% absent.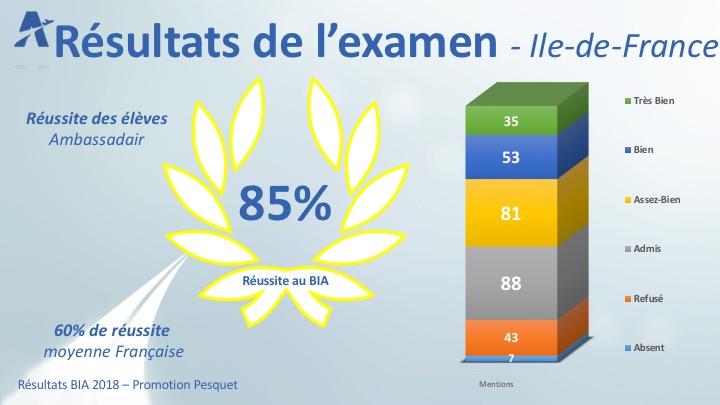 It's a beautiful ceremony – SUMMER PARTY 2018 - which was organized for the students and their parents this Friday June 22, 2018 at theParis Military School. Following the announcement of the official 2018 BIA results, three conferences followed on "The BIA, and after?". Finally, the whole thing was topped off with a festive cocktail! Thank you to the Air Force for your welcome!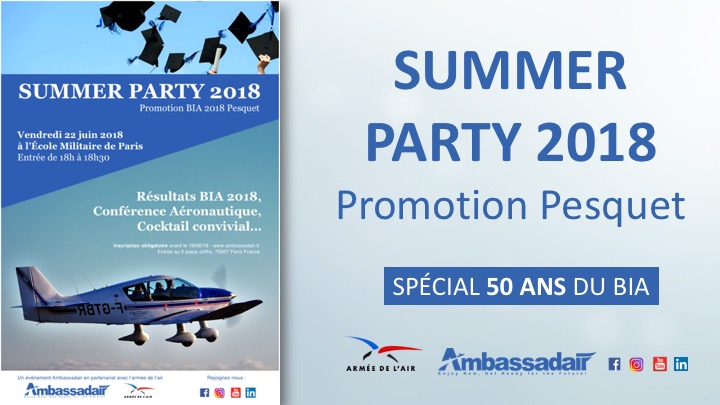 See the photos of the Summer Party 2018 on social networks!