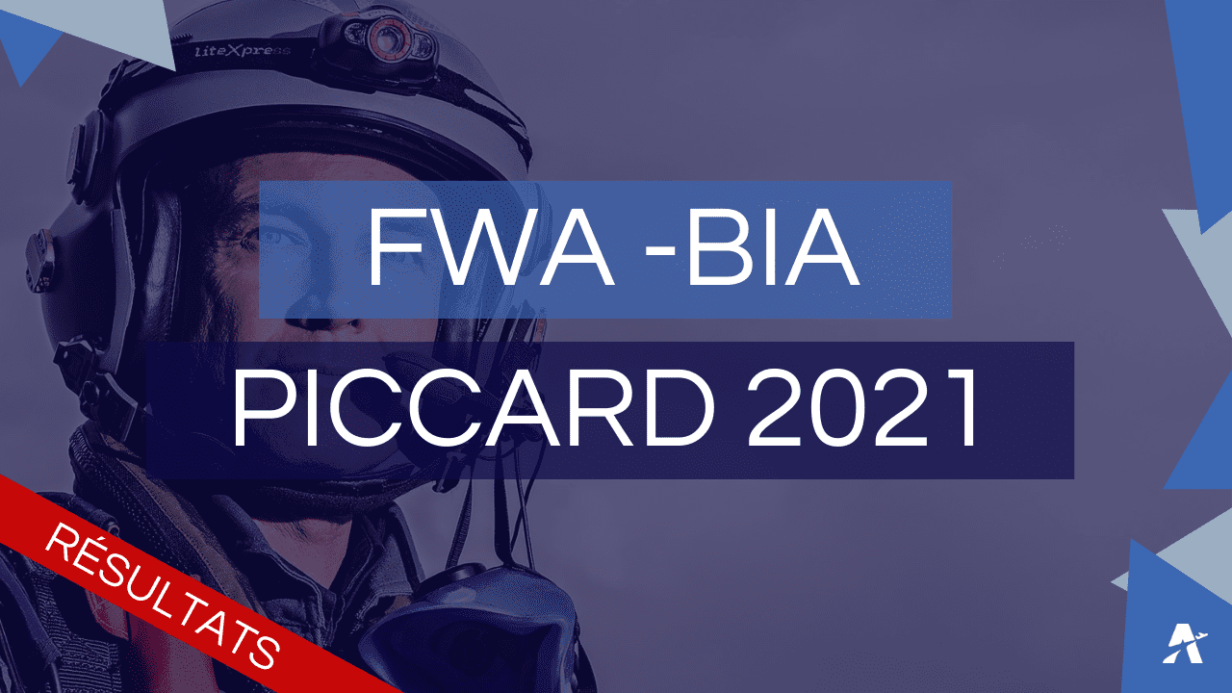 Results FWA Promotion 2021 Bertrand PICCARD
The FWA 2021 results are in! And, like every year, we are particularly proud of the progress made by each of our young candidates over the past few months. Indeed, 2021 is a year full of doubts, twists and turns, but also beautiful moments and great successes.

First of all, it is important to go back a little to the beginnings, to bring a little context :
The 2021 promotion, what is it ?


The BERTRAND PICCARD promotion
This beautiful 2021 promotion sponsored by Bertrand PICCARD (Pilot Adventurer, Co-founder of Solar Impulse and Orbiter 3), brought together this year not far from 605 students in a FWA-BIA-FR training in 24 training centers, against 17 centers in 2020.

NOUVEAUTÉ : Also added to this promotion 15 students who have followed a 100% training in English, the FWA-EN formation in 1 training center (Seville).

Ambassadair is now showing a promotion with 431 Boys (70%) and 189 Girls (30%). Our wish is to obtain real parity for future promotions. We count on each of our graduates to spread the word : You are as capable as your male colleagues! (The statistics even tend to say that you are more diligent and more willing than your friends 😉 so DO IT!)

In total, 620 students have followed a training course with us, an increase of 20% compared to the 2020 promotion, in the midst of the COVID-19 crisis. And just for that, A HUGE THANK YOU! <3

We would like to thank :


Bertrand PICCARD, Sponsor of the Promotion, for his availability and for having conveyed a message of the future for an exciting, sustainable and united aviation.


Cédric SILVE, Promotion Commander, for his resilience and his daily involvement in monitoring the courses and events of the year.


All Operations Staff who ensured that this year was as successful as possible : Ugo (Great Chief) Xavier (DIR Ops), Aurélie (INFO Ops), Romain (WEB Ops), Christopher (WEB Ops) and Naïs (COM Ops)


But without forgetting our 25 active instructors this year who have passed on their passion for aeronautics to you throughout the year.
A special thank to Tanguy B., Sarah F., Mathieu O., Johan B., Momath C., Vianney D., Fabien N., Mathias C., Maxime D. and Antoine L., who provided nearly 80% of the courses of the year.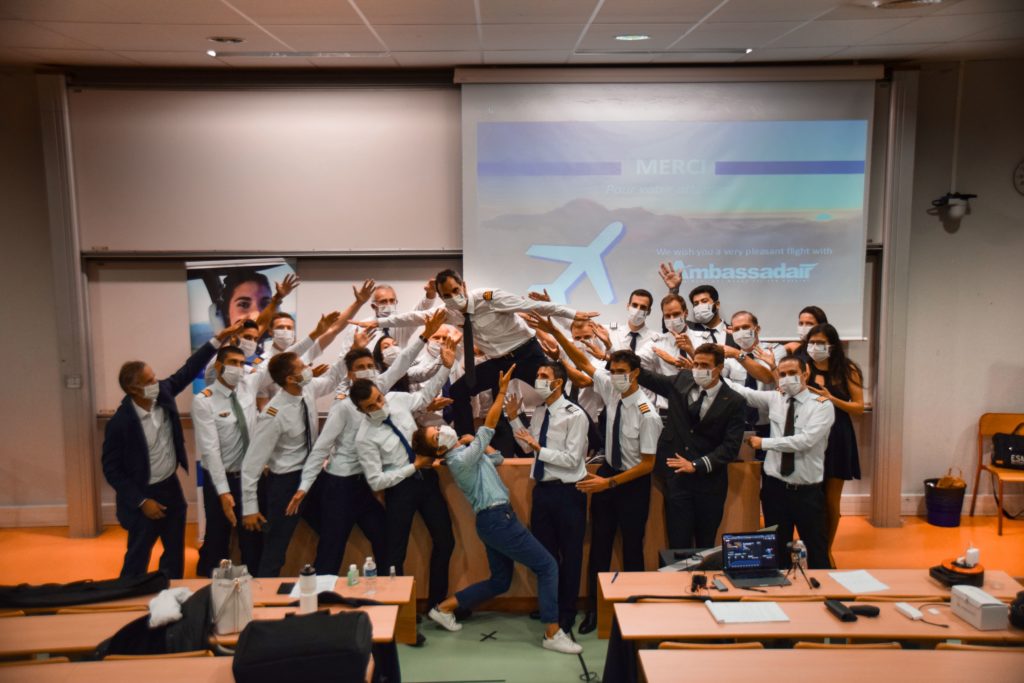 A 2.0 year

Lessons


The 2020 promotion was turned upside down during the year, the 2021 promotion was not spared from its entry either! Between the different confinements, health restrictions, class closures, various curfews, teleworking… It didn't help much to concentrate!

Once again, Ambassadair was there and was able to adapt in order to offer increasingly passionate and technical courses despite the difficulties. In total, 439 2-hour courses were carried out, i.e. 878 hours of courses given over the year. 149 hours (33%) were completed ONLINE.

Despite all these changes, you have shown real resilience and genuine interest, and all of your efforts are finally paying off.


Events


Ambassadair is not just theoretical courses, it is also events to meet and share with personalities from the aeronautical world.


The TakeOff of September 2020 : Presentation of the year, the team and the training, it was also our very first 100% ONLINE event. It brought together around 300 people Live. Since then, it has been viewed 1,200 times in Replay on Youtube.


The Trades Conference of March 2021 : A highly anticipated conference every year since it welcomes many personalities, allowing students to learn more about the various sectors of the aeronautical world. This event brought together around 250 people in Live, viewed + 350 times in Replay.
(2021 NEW) The Grand QUIZZ inter-school Ambassadair May 2021 : What better way to check your knowledge than a quiz? Last line before the exams, we have developed a game allowing students to test their skills in a frantic race, to determine which school will be the best. This event brought together about 240 participants in Live and seems to have pleased you a lot.


The Graduate Party is scheduled for November 2021. The date has not yet been set because of the health context. However, a small exception for Seville which was able to carry out its graduation ceremony on June 18 in the Andalusian heat!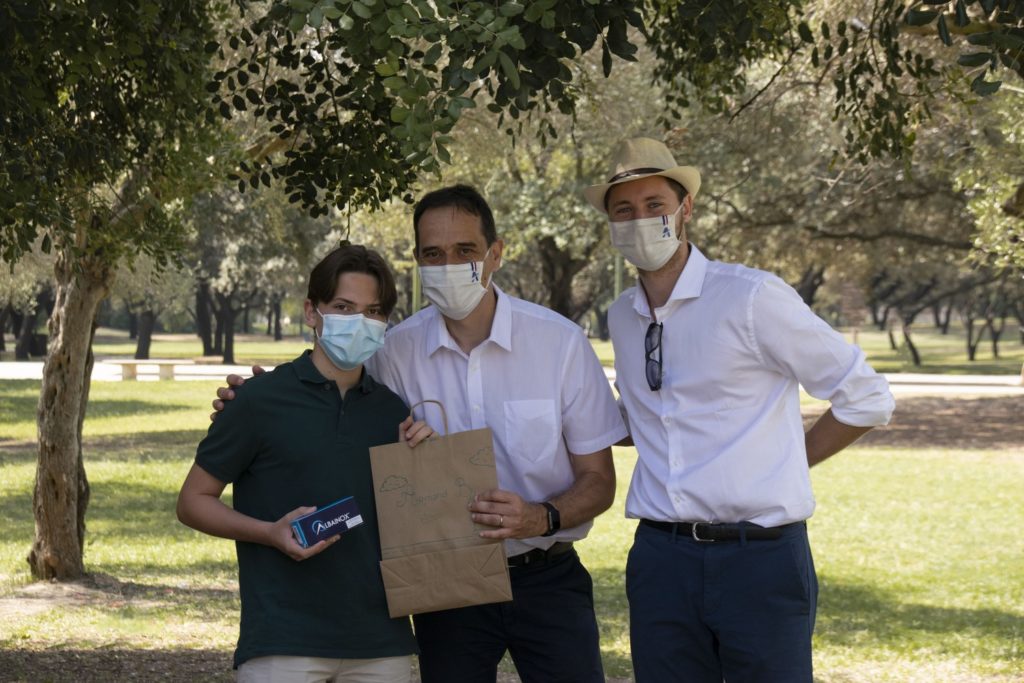 Internships


The English Live Air Show (or ELAS course) is a 4-day internship to learn while having fun the aeronautical professions. You will find scenarios, presentations as well as a final show ... 100% in English!

This year, 2 ELAS internship sessions were organized in All Saints' Day 2020 (24 students) and in February 2021 (14 students). Congratulations to all the participants for your involvement and your good humor!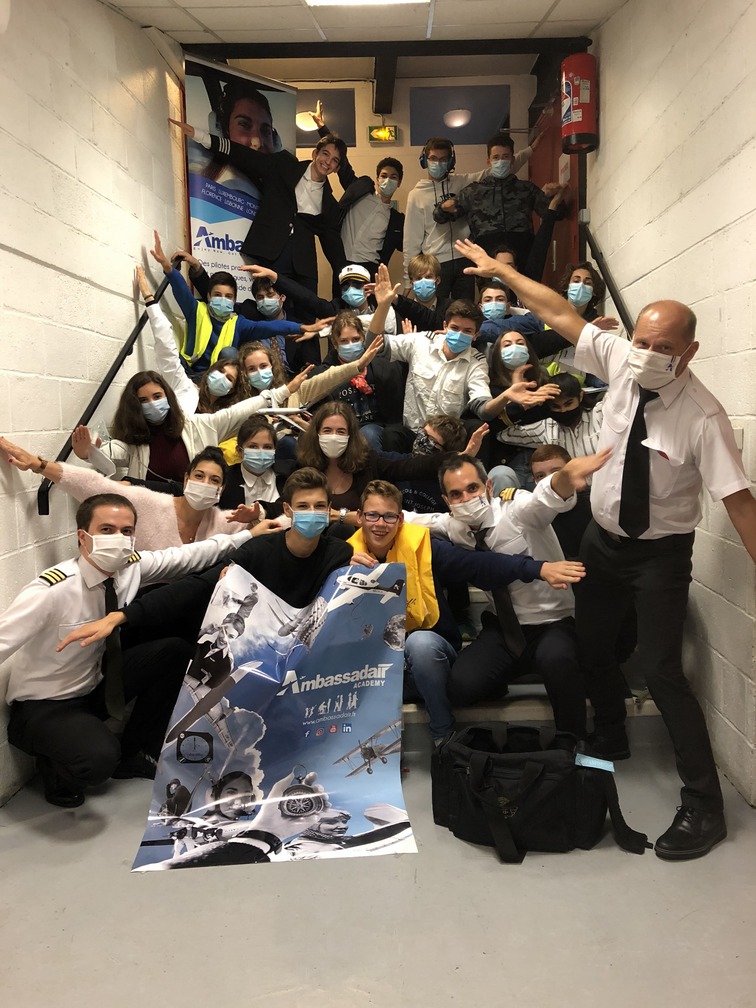 Flights


Behind all these successes appears an unfortunate black spot : flights. Indeed, although the courses and the evenings could find a digital alternative, the flights unfortunately took another turn. Sanitary restrictions froze many of our proceedings. To date, only the students of Seville and Barcelona have been able to carry out their flight (and a few French exceptions). We understand your impatience and all of our operations are mobilized to find you flight slots.

While waiting to be able to make your own, here are two video montages made by students of the promotion. They thus participate in the Video Contest of 2021 Flights. The video with the most views/comments/likes will be rewarded at the graduation ceremony 😉

[ FLIGHT 🎥 – FWA 2021] – Tatiana, Maria & Judith – PA28 – 28/06/21 – Link
[ FLIGHT 🎥 – FWA 2021] – ARMAND – PA28 – 24/04/21 – Link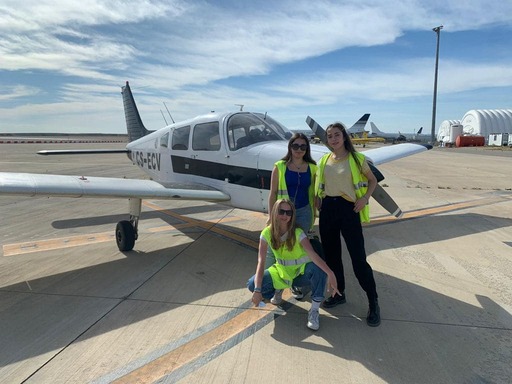 The results
Here we are, this is the section you have all been waiting for: Results of the year.

FWA 2021


My First Wings in Aviation (or FWA) is an Ambassadair diploma recognized at European level. The FWA-FR 2021 exam took place on Saturday 08 May 2021 in the afternoon

94.2% of the students attending this exam obtained the FWA-FR diploma
Among the mentions, we find :


115 Admitted without mention
197 Admitted with mention Assez-Bien,
155 Admitted with mention Bien,
48 Admitted with mention Très-Bien,
3 Admitted with Congratulations (18 and +)
9 establishments with 100% success

The overall average amounts to 13,2/20, Congratulations to all !
Regarding the 15 students who took the FWA-EN which took place on Saturday, May 29, 2021 in the morning, we also see very good results :
14 of our students were admitted out of the 15, i.e. 93% of success. Among them :
2 Admitted without mention
7 Admitted with mention Assez-Bien
2 Admitted with mention Bien
3 Admitted with mention Très-Bien
The overall average amounts to 13,6/20, a great success, especially since the training and the exam were in English !



BIA 2021

The Brevet d'Initiation Aéronautique is a french National Education diploma. The BIA exam took place on Wednesday afternoon, May 19, 2021.
In this regard, this exam was also brilliantly passed with a passing of 94% !! (against 91% for the 2020 promotion)

We find here :
73 Admitted without mention
77 Admitted with mention Assez-Bien,
109 Admitted with mention Bien,
266 Admitted with mention Très-Bien, (including 123 whose score is between 18 and +)
The overall average amounts to 15,2/20
11 schools with 100% success, 2 more than last year!

In short, EXCEPTIONAL results. The best in terms of overall success but also in terms of mentions!
Almost1 in 2 students obtained a very good mention at the BIA 2021.
& 1 in 5 students is over 18 out of 20

A very special congratulations to the promotion major who obtained a grade of 21.4/20 and who dethroned the first, whose score was 21.2/20. WELL DONE !


¡¡¡FELICITACIONES A TODOS por estos magníficos resultados!!!

Who would have thought that the Bertrand PICCARD promotion would have even better results than the BOURNETON promotion? In any case, that was not the case with our Instagram community. This can be explained by the large proportion of our alumni in our followers in front of the students of the current promotion. Who knows what the 2022 Virginie GUYOT promotion will give ??? Case to follow.
To know the results of the previous promotion, it's here



And Now? 😊

Ambassadair aims to support you throughout your aeronautical course. Do you want to go further? Pass your ATPL? We suggest that you follow the FWA-EN training with us. A new 50-hour course entirely in english, respecting the official program of the Private Pilot theory test (110h). This training was provided for the first year in Seville at the Colegio Internacional San Francisco de Paula, allowing 14 students to graduate with this Ambassadair diploma with European influence.

Ultimately, this formation is there to help consolidate your knowledge but above all to overcome the barrier of the technical aeronautical English language, in order to prepare you as well as possible for your professional future.

Find out more, click here

Leave us a review
To know all our training
Follow us on our social media, Facebook, Youtube, Instagram, Linkedin