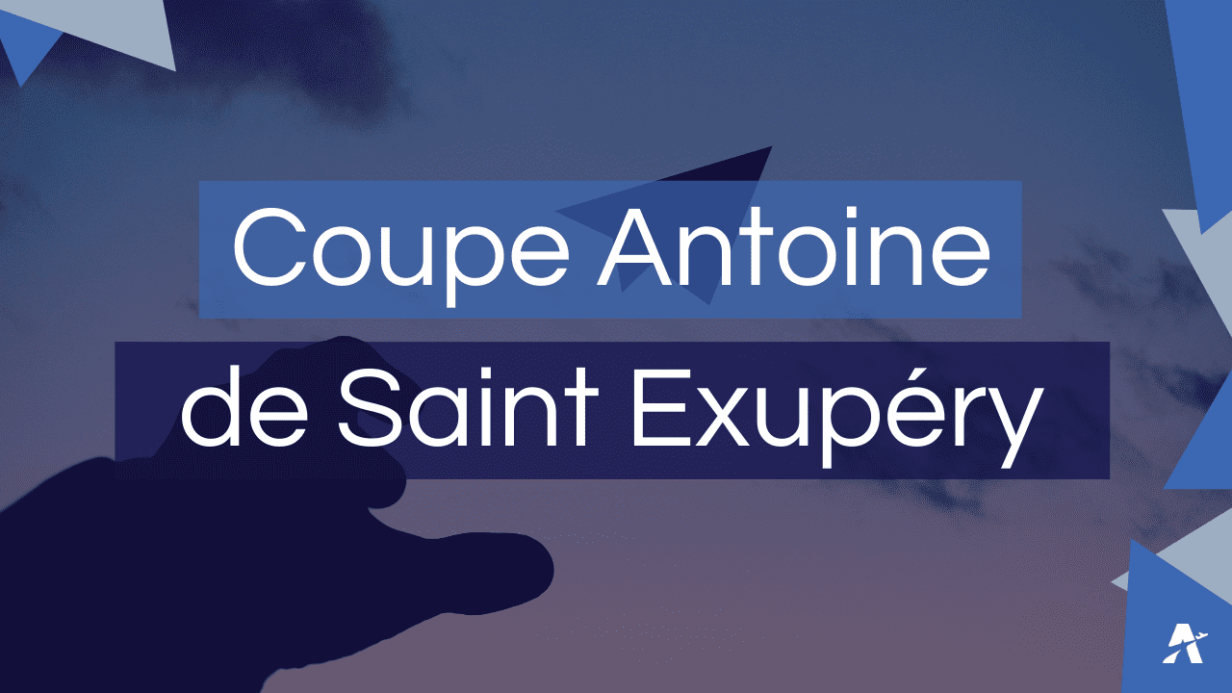 Antoine de Saint Exupéry Cup
Building on the success of the first edition, the FNAM, the main professional organization of the French airline industry, in partnership with the Antoine de Saint-Exupéry Foundation for Youth, the Ministry of Education, the Directorate General of Civil Aviation (DGAC) and Airemploi Orientation Area, launches :
The 2th edition of the Antoine de Saint-Exupéry Cup
From January 1 to March 30, 2017
A major national competition to introduce air jobs to French middle school and high school students aged 13 to 17.
The foundations of this operation :
Help young people discover the wealth and variety of air transport professions.
Transmit the values of citizenship, passion and sharing.
The principle of the competition :
To participate in the competition, you must be between 13 and 17 years old.
Choose an air transport profession.
Write a text on this profession in the form of a story, a poem, a song, a dialogue, a script, a classified ad or any other form of editorial.
Send your project via the website before March 30, 2017 to