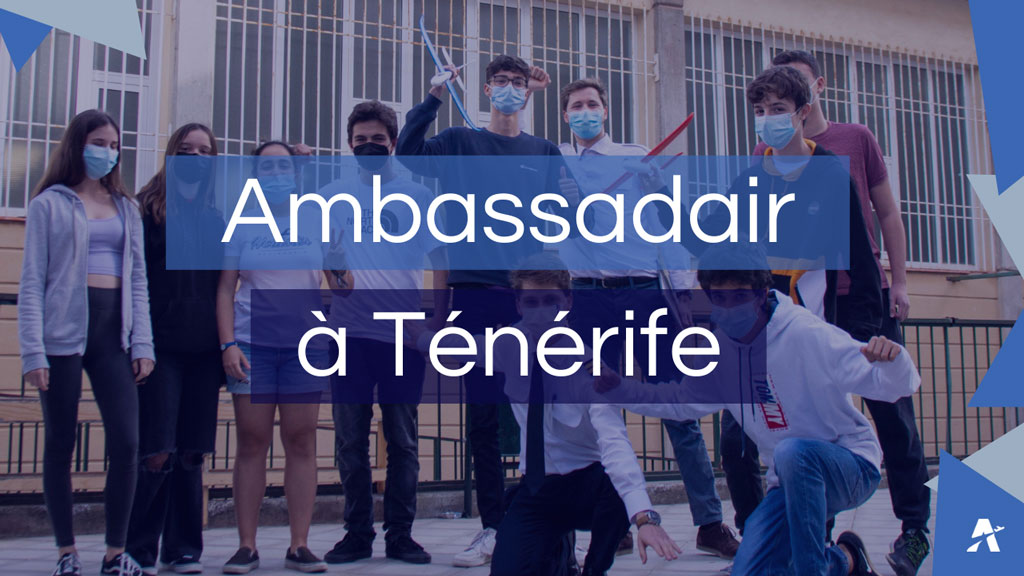 Ambassadair in Tenerife

In a few words...
We are fortunate to work beyond our linguistic borders and to work with partners throughout Europe. This is particularly the case with the Canary Islands, where we have established our aeronautical programme at the Lycée Français International Jules Verne in Tenerife and the Lycée René Verneau in Gran Canaria. Supervised by professional pilots, the students discover the world of aviation with theoretical and practical courses.

This is the diploma course, My First Wings In Aviation, which is 100% in English and takes place every year from October to June, in Live & Alive format in Europe.

The students follow 50 hours of training together, in direct contact with Ambassadair pilots. The training includes "Live" online content (every week) and "Alive" in-school sessions (twice a year).



First meeting in Tenerife

The first Alive session took place on Thursday 20, Friday 21 and Saturday 22 January 2022 directly at the Lycée Français International de Ténérife.

During almost 10 hours of intense training and reminders, the students were able to revise their knowledge, meet pilots, make presentations, train for the exam and discover the aeronautical environment through a concrete application.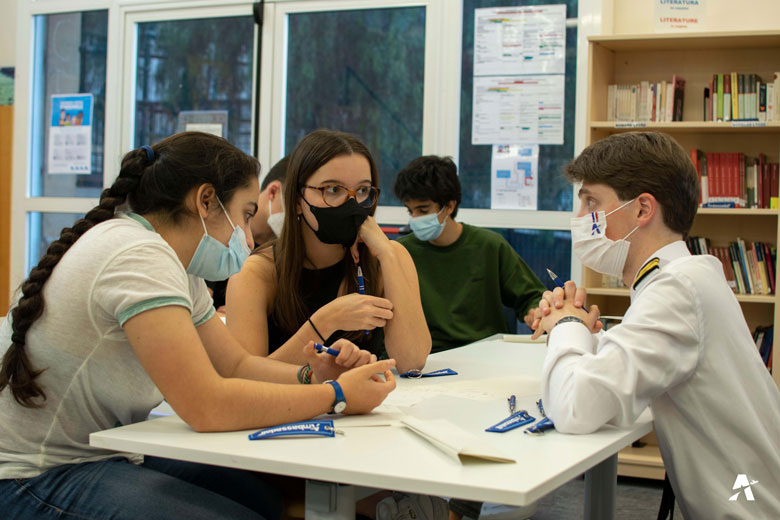 All this is possible thanks to the commitment of the families of the young students, who are curious to learn and who want to discover a new world that makes them dream and who knows, ... will be their future profession? This programme is also made possible thanks to the administrative teams of the Lycée Français de Ténérife with the unfailing support of Mr. Hervé de Saint-Mézard and our passionate pilots who made the trip from France.


To end this great Alive session and to reward the students for their results, the Ambassadair team offered miniature gliders to the first two students in the class. This was an opportunity to go out into the school yard to do some throwing and have fun. The other students were able to compete with paper planes. Some of them even did some amazing feats!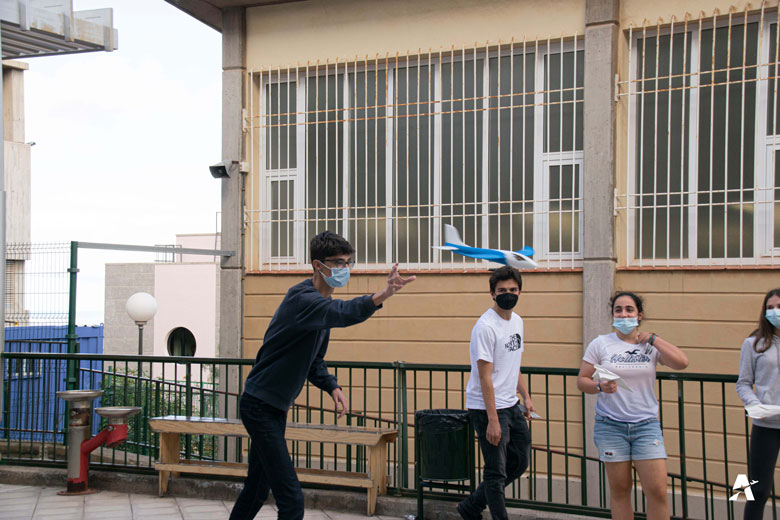 What's next?

The next Alive session is organised in March 2022 in Gran Canaria. The students of the Lycée Français de Ténérife will follow it from their screen (health context).

From April 2022, all students will be offered theopportunity to make an introductory flight by flying a plane! Each student will have 60 minutes of flying time on a 4-seater aircraft with a flight instructor. These flights will be organised from the local flying club. Ready for take-off!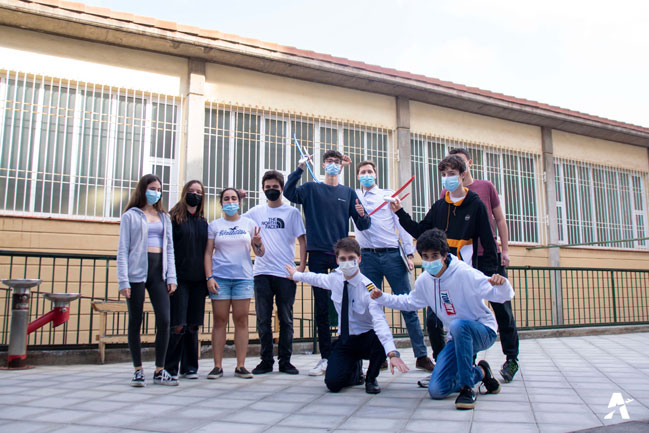 The European FWA-EN exam will be held online on Saturday 14 May 2022. We expect a success rate of 100% for the school's students. #Staytuned!
Last year's results

A short anecdotesome young schoolchildren in the 6th sont venus pendant leur pause déjeuner, intrigués par cette nouvelle activité au sein du lycée, et ont pris le temps de venir échanger et découvrir l'aéronautique avec nous.
A big thank you to the team of the high school in Tenerife, but also to our instructors Xavier and Gabriel.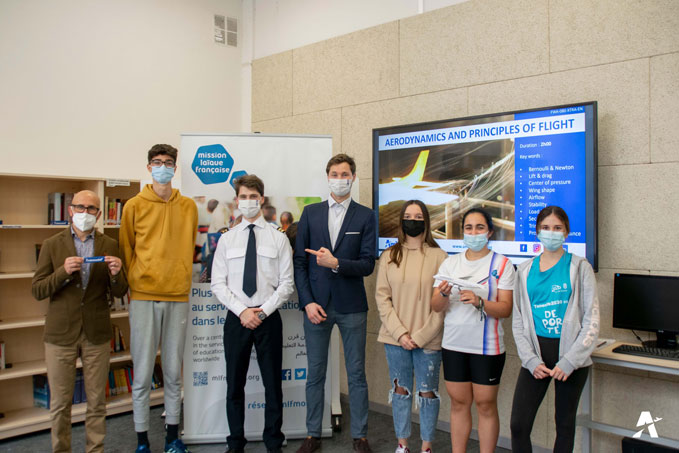 Ambassadair Ténérife
Et Ambassadair Ténérife
Puis Ambassadair Ténérife
Enfin Ambassadair Ténérife